Venture&Growth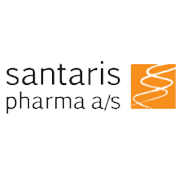 Location
Hørsholm, Denmark
San Diego (CA), USA
RNA-targeted Therapies
Since: 2007
Exit: 2014
Venture&Growth
Santaris Pharma discovers and develops RNA-targeted therapies to treat infectious diseases and metabolic disorders. Through its partnerships with pharmaceutical companies, Santaris covers a range of therapeutic areas including cancer, cardiovascular disease, infectious and inflammatory diseases, and rare genetic disorders.
Since Gilde invested in Santaris Pharma, the company has advanced its product pipeline through the clinic and signed commercial collaboration agreements with GlaxoSmithKline, Pfizer, Bristol-Myers Squibb, Roche and Shire. Santaris Pharma was acquired by Roche in 2014 for $450M.
Continue reading on Roche.com: Locked Nucleic Acid (LNA) Platform
More Santaris Pharma news
Successful Exit Gilde Healthcare Following Sale of Danish Biopharmaceutical Company Santaris
Santaris Pharma A/S signs partnership with RaNA Therapeutics, Inc.
Santaris announces Strategic Alliance with Bristol-Myers Squibb
Santaris Pharma A/S – The New England Journal of Medicine Publishes Marked and Long-Lasting Antivira
Santaris Pharma A/S advances the first microRNA-targeted drug to Phase 2 to treat Hepatitis C
SANTARIS PHARMA advances RNA-targeted drug development candidate against PCSK9
SANTARIS PHARMA – New data show breakthrough microRNA-targeted therapy
New collaborations and breakthrough advancements in RNA-based drug development programs
Santaris Pharma A/S forms strategic alliance with Shire plc to develop RNA-based medicines
SANTARIS – LNA-based HIF-1 alpha inhibitor shows early signs of clinical benefit
Wyeth Pharmaceuticals and Santaris Pharma Announce Strategic Alliance to Develop RNA-based Medicines
Santaris Pharma Appoints Søren Tulstrup as New President & CEO