Venture&Growth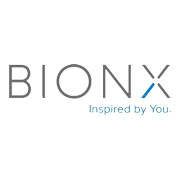 Location
Bedford (MA), USA
Bionic lower leg technology
Since: 2012
Exit: 2017
Venture&Growth
BionX is biomedical company commercializing the BiOM®, a bionic prosthesis for lower-limb amputees.
The BiOM® technology effectively replaces the muscles and tendons that existed in the amputees' native limb. By powering the downward flexion of the foot, this allows them to walk in a more stable and normal manner. BionX's proprietary bionic technology also serves as the basis for other products that help with stroke rehabilitation as well as with drop foot and other conditions that compromise limb function.
Gilde led the growth stage Series D financing of BionX Medical Technologies in 2012.  Gilde played an active role building the management team, assisting with the international sales strategy, and leading the company through its sale to Ottobock in 2017.
---
Click the image below to watch the video recording of BionX founder Hugh Herr's official TED talk about bionic limbs:
Gilde Healthcare realizes trade sale of Bionx medical to Ottobock
Ottobock Enters Exclusive Distribution of the BiOM Prosthetic Ankle in Select European Markets
BiOM® Changes Name to BionX™
Gilde Healthcare Partners Leads USD 17 million Private Financing Round of iWalk, Inc.