locations
The Venture&Growth fund is headquartered in Utrecht (the Netherlands) with a local office in Boston (USA).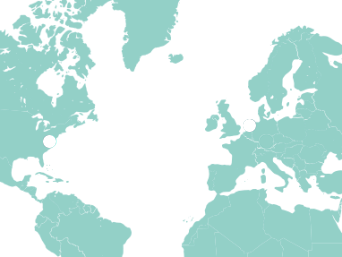 Cambridge, United States of America
focused on healthtech and therapeutics
Gilde Healthcare differentiates itself through its deep sector knowledge in healthcare, which has been acquired during the past decades. The investment team consisting of industry experts, former scientists and entrepreneurs provides hands-on support to its managers in designing the growth strategy and by contributing domain expertise. Gilde Healthcare believes optimal value creation in healthcare is associated with improved care at lower cost.
The Venture&Growth fund is focused on:
healthtech and therapeutics
early revenue stage or clinical stage
equity investments of up to €50 million per portfolio company
Europe and North America
significant minority ownership
2
fund strategies
Gilde Healthcare is a specialized European healthcare investor managing €2.5 billion across two fund strategies: Venture&Growth and Private Equity.
Venture&Growth
The Venture&Growth fund is focused on investments in innovative companies active in healthtech and therapeutics based in Europe and North America.
Venture&Growth companies in portfolio
Private Equity
The Private Equity fund is focused on profitable European healthcare providers, suppliers of medical products and service providers active in the lower mid-market with an EBITDA between €2-15 million.
Private Equity companies in portfolio
Venture&Growth companies in portfolio
Private Equity companies in portfolio