Venture&Growth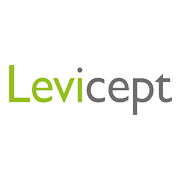 Drug development
Since: 2014
Venture&Growth
UK-based Therapeutics company developing a novel therapy to treat chronic pain.
Levicept Ltd is a biopharmaceutical company developing a novel, safe and efficacious biological therapy (LEVI-04 [p75NTR-Fc]) for the treatment of chronic pain. The company is in clinical studies with LEVI-04 to test its efficacy and safety in patients with osteoarthritis.
With more than 1 billion people worldwide living with some type of chronic pain, a large unmet medical need for safe and effective analgesics exists. Traditional non-steroidal anti-inflammatory drugs (NSAIDs) are the most widely used drugs to treat pain and inflammation associated with osteoarthritis, but their use is limited by adverse effects on gastrointestinal and platelet function, as well as increased cardiovascular liability.
Levicept Starts First-in-Human Phase I Trial of LEVI-04, A Novel Fusion Protein Therapy for Chronic Pain
Levicept Ltd closes £10 million financing round