Venture&Growth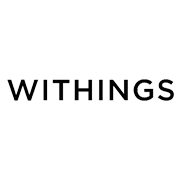 Location
Paris, France
Boston (MA), USA
leading provider of connected health devices
Since: 2020
Venture&Growth
French Healthtech company commercializing personal health devices.
Withings is a leading provider of clinically validated connected health devices that enable the accurate collection of patient generated health data, allowing consumers to monitor their own health and physicians to remotely monitor the health of their patients.
Gilde led the growth financing in June 2020, and invested because of the growth trend in the connected health sector, the best in class retention and satisfaction rates of Withings' products and the strong founder and management team.
Withings' product range includes hybrid smartwatches and health trackers, connected scales, blood pressure monitors, an advanced sleep system and a connected thermometer. These devices connect to the Health Mate app, where users can find coaching, motivation, and valuable insights to share with their doctors and shape key aspects of their health. The Company has grown its business with more than 50% in 2020.
Next to its business-to-consumer offering Withings has a dedicated business-to-business division, MED PRO, that allows medical professionals, institutions, payers, disease management programs, coaching platforms, and researchers to leverage Withings devices and data analytics within their own ecosystems. This includes a range of cellular-connected devices designed to eliminate significant pain points of remote patient monitoring by working straight out of the box, requiring no setup, and automatically transmitting accurate, secure data to health professionals.
Gilde serves on Withing's Board of Directors since its investment in 2020. Gilde has also worked closely with Withings across a number of different areas, including IP, clinical & regulatory matters, business development and international expansion.
CEO Mathieu Letombe comments, "Gilde brings valuable insights and networks in the field of clinical and regulatory affairs, market intelligence, business strategy and (public) financial markets, and is a great partner for Withings. I look forward to working with the team at Gilde Healthcare to expand our business in Europe and the United States."
Gilde Healthcare company Withings launches its next-generation scanwatch with enhanced sensors to monitor additional health metrics 24/7
Gilde Healthcare portfolio company Withings acquires leading health and fitness app 8fit
Gilde Healthcare leads $60 million growth financing round in healthtech scale-up Withings