Venture&Growth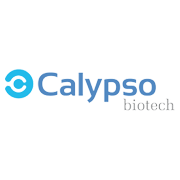 Location
Amsterdam, The Netherlands
Geneva, Switzerland
Auto-immune drug development
Since: 2018
Venture&Growth
Dutch Therapeutics company focused on severe (auto) immune diseases.
Calypso Biotech is a biopharmaceutical company specializing in the development of therapeutic antibodies against severe (auto)immune diseases. Calypso's lead program, CALY-002, is a best in class antibody which binds to and neutralizes interleukin-15 (IL-15), an immune checkpoint with an role in severe pathologies. CALY-002 is being developed for Eosinophilic Esophagitis (EoE), an emerging immune pathology driven by food antigens and resulting in severe dysphagia and poor quality of life in children and adults. With more than 300 000 people living with EoE, and no approved biologicals on the market today, a large unmet need for effective treatment exists. CALY-002 has obtained orphan drug designation.
Calypso raised €20M in financing led by Gilde Healthcare to bring CALY-002 into the clinic for EoE and other indications.
More Calypso Biotech news
Calypso Biotech announces first patient with Celiac Disease dosed and extension of Series A financing
Calypso Biotech announces successful dosing of first Phase 1 cohort with anti-Interleukin15 (IL-15) monoclonal antibody CALY-002 for the treatment of Autoimmune Diseases
Gilde Healthcare leads EUR 20M Series A financing round of Calypso Biotech