Venture&Growth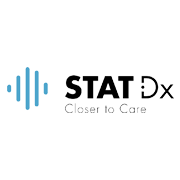 Location
Barcelona, Spain
Diagnostics
Since: 2016
Exit: 2018
Venture&Growth
Spanish Healthtech company focused on point of care diagnostics.
STAT-Dx focuses on the development of diagnostic solutions where fast and accurate diagnostic results are needed. Patients which based on symptoms enter the critical care setting (emergency room or intensive care unit) need fast and accurate diagnosis for clinical decision making. The DiagCORE in vitro diagnostic system is a versatile, easy-to-use platform that consolidates molecular and immunoassay techniques in a single device. State-of-the-art sample preparation, microfluidic and detection technologies are integrated into one system. The system can be used in both the point-of-care and central laboratory.
Since Gilde invested in STAT-Dx, the Spanish company accelerated the growth of its organization, built in-house manufacturing capabilities, expanded its product pipeline, obtained European market approval for two diagnostic tests and prepared go-to-market activities. STAT-Dx was acquired by QIAGEN in 2018.
QIAstat-Dx gains 510(k) clearance by FDA, triggering milestone payment for Gilde Healthcare
Gilde Healthcare exits STAT-Dx to QIAGEN for $191M
STAT-Dx enters into agreement for acquisition by QIAGEN
STAT-Dx obtains a EUR 20 million EIB loan facility under the InnovFin programme
STAT-Diagnostica Attracts Siemens Venture Capital as a New Investor
Gilde Healthcare leads EUR 25 million financing round of Medical Diagnostics company STAT-Diagnostica