Venture&Growth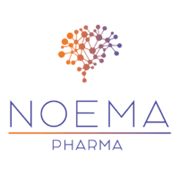 Location
Zurich, Switzerland
drug development
Since: 2020
Venture&Growth
Swiss Therapeutics company developing therapies to treat severe neurological disorders.
Noema Pharma is a biopharmaceutical company developing ground-breaking therapies to address the most disabling symptoms in orphan conditions of the brain and nervous system.
Noema's research and development is focused on understanding and meeting patient needs using novel therapies. Noema will achieve its goal through a full partnership with the communities of patients, their families and caregivers and through collaboration with health care providers and policy makers.
Noema focuses on orphan CNS diseases characterized by imbalanced neuronal networks leading to unresolved severe symptoms and significant impact on patient's overall functioning.
Noema's experienced and motivated team has a track record of successfully developing and commercializing therapies for conditions affecting the nervous system around the world.
Noema Pharma Appoints Ilise Lombardo, M.D., as Chief Executive Officer
Gilde Healthcare company Noema Pharma raises CHF 103 million ($112 million)
Noema Pharma announces first patient dosed in phase 2b study of NOE-101 in trigeminal neuralgia
Gilde Healthcare portfolio company Noema Pharma expands its Board of Directors with the appointments of Catherine Moukheibir and Ilise Lombardo
Noema Pharma initiates Phase 2a Allevia study of PDE10A inhibitor NOE-105 in Tourette Syndrome
Gilde Healthcare participates in €51M series A financing of Noema Pharma