Venture&Growth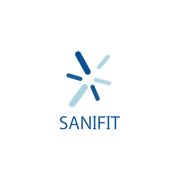 Location
Palma de Mallorca, Spain
Drug development
Since: 2015
Exit: 2021
Venture&Growth
Spanish Therapeutics company developing treatment of vascular calcification disorders of kidney patients.
Sanifit is a clinical-stage biopharmaceutical company focused on treatments for progressive vascular calcification disorders. Sanifit's lead compound, SNF472, is a promising drug for the treatment of calciphylaxis or CUA (calcific uremic arteriolopathy) and peripheral artery disease (PAD) in End Stage Kidney Disease (ESKD) patients on hemodialysis.
ESRD patients treated with dialysis experience higher rates of serious cardiovascular adverse events and mortality because of accelerated progression of cardiovascular calcification. Half of the mortality in dialysis patients is from cardiovascular complications. Calciphylaxis is the most severe form of cardiovascular calcification. It is a devastating rare disease that affects up to 4% of the approximately 2.5 million dialysis patients world-wide and has an overall mortality rate of about 80%. There is no effective treatment for this medical condition available.
The company conducted a Phase 2b trial (CaLIPSO) to assess the effect of SNF472 on slowing arterial calcification, a major risk factor for cardiovascular diseases in patients on dialysis. The trial met its primary endpoint in reducing coronary artery calcium progression in patients treated with SNF472 compared to patients receiving placebo over a 52-week period.
SNF472 is in Phase 3 clinical development for the improvement in wound healing and reduction of  pain of calciphylaxis in ESKD patients. SNF472 is orphan designated for the treatment of calciphylaxis by FDA and EMA. A phase 3 trial in Peripheral Arterial Disease in ESKD will launch in 2021. PAD in ESKD is driven by progressive calcification of peripheral arteries and disease progression can lead to reduced walking ability, claudication and amputations.
Gilde Healthcare invested together with a syndicate of international investors in multiple financing rounds to support the clinical development of SNF472.
The company is a spin-off from the University of the Balearic Islands, and has offices in Spain and the U.S.
Gilde Healthcare company Sanifit acquired by Vifor Pharma
First patient dosed in pivotal phase 3 trial of SNF472 in calciphylaxis
Sanifit announces positive Phase 2b data in cardiovascular calcification
Sanifit announces €72.2M ($80.9M) financing in Spain's largest private biotech fundraise
Sanifit Announces Results of the Phase II Clinical Trial of SNF472 in Patients with Calciphylaxis
Sanifit appoints Alexander M. Gold, M.D., F.A.C.C. as Chief Medical Officer and President of its US subsidiary
Sanifit announces initiation of first clinical trial of SNF472 in patients with calciphylaxis
Sanifit appoints Preston S. Klassen MD, MHS as Chief Medical Officer and announces new US Subsidiary
Gilde Healthcare participates in EUR 36.6M financing round of cardiovascular company Sanifit