Venture&Growth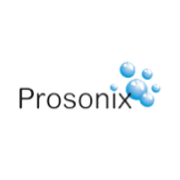 Respiratory Medicine Development
Since: 2011
Exit: 2015
Venture&Growth
UK-based Therapeutics company developing inhaled respiratory medicines.
Prosonix is a developer of specialty pharmaceuticals with a pipeline of generic respiratory medicines for inhalation. Prosonix targets a large and growing global market respiratory drugs. Within the next five years, over 75% of the current products in this market will go off-patent. Prosonix is able to develop directly substitutable generics and branded supergenerics (i.e. novel versions of generics) at lower cost. These types of generic drugs represent a rapidly growing market, estimated to be worth $44 billion by 2016.
Gilde co-led the private financing round for the company in July 2011 and played an active role in the development of the company in the Board and its committees. In June 2015, Circassia (LSE: CIR) acquired Prosonix for a total cash consideration of £100 million, of which £70 million at closing.
Prosonix to be acquired by Circassia Pharmaceuticals plc for up to GBP 100 million (EUR 138 million)
Prosonix' Marketing Authorisation Application for PSX1001 Under Assessment in EU
Prosonix and Mylan Enter Into Global Licensing Agreement for Generic Versions of Inhaled Respiratory
Prosonix Elects Dr Ken Cunningham as Non-executive Chairman
Gilde Healthcare II invests in Prosonix Ltd. (Oxford, UK)