Venture&Growth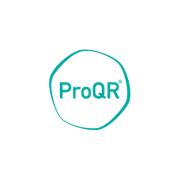 Location
Leiden, the Netherlands
Boston (MA), USA
Drug development
Since: 2014
Exit: 2014
Venture&Growth
ProQR Therapeutics is a biotechnology company active in development and delivery of transformative RNA medicines for the treatment of severe diseases such as cystic fibrosis and Leber's congenital amaurosis. The company is developing a therapy for cystic fibrosis with the aim the release patients from their symptoms by resolving the underlying genetic defect. Cystic fibrosis is a genetic orphan disease affecting 90.000 patients worldwide.
The company is led by a team of technology, drug development and disease experts and supported by industry icons.
Since Gilde invested in ProQR in 2014, the company has advanced QR-010 through preclinical development for patients with cystic fibrosis. ProQR expanded its platform and pipeline with QR-110 for the treatment of Leber's Congenital Amaurosis (LCA), the leading genetic cause of blindness in childhood. ProQR successfully completed an IPO on the NASDAQ Global Market in September 2014 resulting in aggregate net proceeds, of approximately $102 million.
ProQR Therapeutics is located in Leiden (the Netherlands).
More ProQR Therapeutics news
ProQR Initiates Phase 1/2 Clinical Trial of QR-313 for Dystrophic Epidermolysis Bullosa
ProQR Prices Approximately $20 Million Underwritten Public Offering and Concurrent Registered Direct Offering of Ordinary Shares
ProQR Doses First LCA 10 Patient in Clinical Trial of QR-110, ProQR's Lead Program for Genetic Blindness
ProQR Announces Positive Top-Line Results from a Phase 1b Study of QR-010 in Subjects with Cystic Fibrosis
ProQR Completes Dosing of Cystic Fibrosis Patients in QR-010 Phase 1b Trial
ProQR Receives Fast Track Designation from the FDA for QR-110 for Leber's Congenital Amaurosis Type 10
ProQR Announces Clearance of IND Application to Start Clinical Trial for QR-110 in Leber's Congenital Amaurosis Type 10 Patients
ProQR Announces that QR-010 Meets the Primary Endpoint in a Proof of Concept Study of Homozygous F508del Cystic Fibrosis Patients
ProQR Announces a Proof-of-Concept Nasal Potential Difference Study of QR-010 is Open for Enrollment
ProQR Announces Enrollment Has Started in Global Phase 1b Study of QR-010 in Cystic Fibrosis Patient
Gilde Healthcare Portfolio Company ProQR raises $97.5M in bumped up IPO