Venture&Growth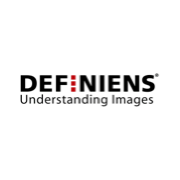 Digital Pathology
Since: 2012
Exit: 2014
Venture&Growth
German Healthtech company providing image analysis for digital pathology.
Definiens' revolutionary approach provides unprecedented accuracy which helps physicians select the best cancer treatment for every cancer patient. Definiens is the leading provider of image analysis and data mining solutions for life sciences, tissue diagnostics and clinical digital pathology. Following Gilde's investment in Definiens, the company initiated its strategy to expand its leadership in digital tissue diagnostics and clinical digital pathology. Definiens has pioneered a world-leading imaging and data analysis approach, known as Tissue Phenomics™, which dramatically improves the identification of biomarkers in tumour tissue. Gilde has supported the growth of the company in Digital Health and helped strengthen the management and the Board.
In November, 2014, MedImmune, the global biologics R&D arm of AstraZeneca (NASDAQ: AZN), acquired Definiens for an all-cash initial consideration of $150M and additional predetermined milestone payments. The acquisition will strengthen MedImmune's focus on the discovery of novel predictive biomarkers in immuno-oncology. Definiens will continue to operate its business with third-party customers.