Venture&Growth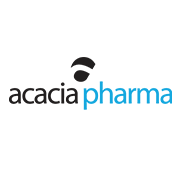 Cancer Supportive Care
Since: 2011
Exit: 2018
Venture&Growth
Belgian Therapeutics company commercializing supportive care products to treat side effects of medical procedures.
Acacia Pharma is a revenue stage biopharmaceutical company focused on developing and commercializing novel products to improve the care of patients undergoing serious medical treatments such as surgery, invasive procedures, or chemotherapy.
Acacia Pharma's portfolio comprises:
BARHEMSYS®: FDA approved for the treatment and prophylaxis of postoperative nausea & vomiting (PONV) .
BYFAVO™: FDA approved very rapid onset/offset benzodiazepine sedative for use during invasive medical procedures lasting 30 minutes or less, such as colonoscopy and bronchoscopy.
APD403 (intravenous and oral amisulpride): a selective dopamine antagonist in Phase 2 for chemotherapy induced nausea & vomiting (CINV).
Acacia Pharma has its own commercial infrastructure in the US through which it will sell its products directly. Acacia Pharma was founded in 2007 and has offices in Cambridge, UK and Indianapolis, IN, USA. Acacia is listed on the Euronext Brussels exchange under ticker ACPH.
Gilde Healthcare acted as founding investor and supported Acacia as lead investor in all subsequent investment rounds including at IPO.
Gilde Healthcare company Acacia Pharma announces marketing authorization application for BARHEMSYS® in Europe
Acacia Pharma (EURONEXT: ACPH) raises EUR 27 million for US launch
Acacia Pharma launches BYFAVO™ in the United States for procedural sedation in adults undergoing medical procedures lasting 30 minutes or less
Acacia Pharma wins BEL Company of the Year for the second consecutive year
Acacia Pharma commercially launches BARHEMSYS® in the US for the treatment of prevention of postoperative nausea & vomiting
Acacia Pharma raises €25M to launch BARHEMSYS® and BYFAVO™ in the US
Acacia Pharma announces US FDA approval of BYFAVO™ (remimazolam) for procedural sedation
Acacia Pharma announces year and results and outlook 2020
Acacia Pharma announces US FDA approval of BARHEMSYS® to treat PONV
Acacia Pharma wins BEL Small Company of the Year Award 2019
Acacia Pharma signs strategic in-licensing and finance agreement with Cosmo Pharmaceuticals N.V.
Acacia Pharma announces new BARHEMSYS® PDUFA date of 26 february 2020
Acacia Pharma plans to resubmit the BARHEMSYS® NDA in Q3 2019
Acacia Pharma reports positive cardiac safety data for BARHEMSYS™
Acacia Pharma announces positive clinical results for APD403 in chemotherapy induced nausea & vomiting published in Supportive Care in Cancer
Acacia Pharma Announces Positive Barhemsys Data Published in Leading Anaesthesia Journal
Acacia Pharma secures $30 million debt finance to support intended commercialisation of BARHEMSYS™ in the US
Gilde Healthcare company Acacia Pharma successfully raises EUR 40 Million via an Initial Global Offering on Euronext Brussels
Acacia Pharma announces FDA acceptance of NDA filing for BAREMSIS® for the management of post-operative nausea & vomiting
Acacia announces positive results from final pivotal Phase 3 trial of BAREMSIS™
Acacia Pharma announces positive Phase 3 results in post-operative nausea and vomiting
Acacia Pharma initiates second pivotal Phase 3 treatment study with BAREMSIS™ (APD421) in post-operative nausea & vomiting (PONV)
Acacia Pharma announces positive results from second pivotal Phase 3 study of BAREMSIS™ (APD421) in prevention of post-operative nausea & vomiting
Acacia Pharma: Dr Patrick Vink to succeed Ian Kent as non-executive Chairman
Acacia Pharma initiates Phase 3 combination prophylaxis study with APD421 in PONV
Acacia Pharma appoints Scott Byrd and Christine Soden to its Board Of Directors
Ascendis Pharma AS Completes $60 Million Oversubscribed Series D Financing
Acacia Pharma Announces Positive Phase III Results in Post-Operative Nausea and Vomiting (PONV)
Acacia Pharma Initiates Phase 2 study with APD403 in Chemotherapy Induced Nausea & Vomiting (CINV)
Acacia Pharma announces positive Phase II results for Xerostomia in advanced cancer
Acacia Pharma Announces £15M ($23.5M) Series B Financing
Acacia Pharma announces positive results from Phase IIa nausea & vomiting study in cancer patients
United Therapeutics Announces Collaboration with Ascendis Pharma to Develop Self-Injectable Treprost
Acacia Pharma announces excellent Phase II results for APD421 in post-operative nausea & vomiting
Acacia Pharma Initiates Phase II Study with APD421 in Post-Operative Nausea & Vomiting (PONV)
Acacia Pharma announces positive results from Phase IIa cancer cachexia study
Acacia Pharma Closes $10 Million Investment Round
Acacia Pharma initiates Phase IIa clinical trial with APD421 for nausea & vomiting
Acacia Pharma Completes Phase I Clinical Trial In Xerostomia
Acacia Pharma To Progress Two Projects For Nausea
Acacia Pharma initiates Phase II study with APD405 in post-operative nausea & vomiting (PONV)
Acacia Pharma initiates Phase IIa study with APD209 in cancer cachexia patients
ACACIA PHARMA Appoints Ian Kent as Chairman
Acacia Pharma completes clinical trial with APD 405 for nausea & vomiting
Acacia Pharma Starts First Clinical Trial with APD 405 for Nausea & Vomiting