Venture&Growth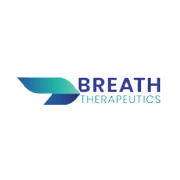 Location
München, Germany
Drug Development
Since: 2017
Exit: 2019
Venture&Growth
German Therapeutics company focused on pulmonary diseases.
Breath Therapeutics is a biopharmaceutical company which is developing drug-aerosol therapeutics in pulmonary orphan indications. Its lead program targets a lethal orphan respiratory disease called Bronchiolitis Obliterans Syndrome (BOS) which mainly affects lung transplant patients. Breath Therapeutics is spin-out from German Pari Pharma GmbH.
BOS is commonly understood as chronic graft rejection and is the main reason for the poor five-year survival rates after lung transplantation. There are no approved drugs for the indication. The lead program consists of a proprietary formulation of cyclosporine A which is delivered through a high performance nebulizer that enables remote adherence monitoring. There are more than 20,000 people currently living with a lung transplant and round half of them will die in the next five years. The funds from Gilde and a syndicate of European investors will be used to fund clinical studies in Europe and the US to obtain market registration.
More Breath Therapeutics news
Breath Therapeutics Announces Initiation of Global Phase 3 Trials for the Treatment of Bronchiolitis Obliterans Syndrome
Breath Therapeutics Appoints Noreen Roth Henig, M.D. as Chief Medical Officer
Breath Therapeutics appoints Renu Gupta as Executive Director
Gilde Healthcare participates in EUR 43.5 million financing round of German respiratory disease company Breath Therapeutics