Venture&Growth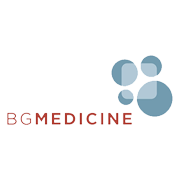 Location
Waltham (MA), USA
Molecular Diagnostics in heart failure
Since: 2002
Exit: 2011
Venture&Growth
BG Medicine markets molecular diagnostic tests for cardiovascular diseases. BG Medicine's lead product is the Galectin-3® test, a simple and affordable blood test that helps predict the condition of patients with chronic heart failure. Approved by the US Food and Drug Administration, the Galectin-3® test can identify heart patients that are at especially high risk of hospitalization and death.
Gilde joined BG Medicine in the Series-A investment round, when it was founded on intellectual property from the Massachusetts Institute of Technology (MIT) and TNO Pharma, based in the Netherlands. The company has since transitioned from a business-to-business service model to becoming a diagnostic product company and successfully listed on NASDAQ (BGMD) through an IPO in 2011.
The Galectin-3® test is sold in the United States and in Europe. In order to commercialize automated versions of the Galectin-3® test, Massachusetts-based BG Medicine has partnered with major manufacturers of diagnostic instruments, including Abbott, BioMerieux and Siemens.
BG Medicine Announces FDA 510(k) Clearance of its Galectin-3 Test
BG Medicine, Inc. Files 510(k) for a diagnostic test to predict heart attacks
BG Medicine, Inc. Names Stephen R. Miller Chief Commercial Officer
BG Medicine Named To Russell 3000 Investment Index
BG MEDICINE announces Research Agreement with Boston Scientific on Cardiovascular Biomarkers
BG Medicine Announces Issuance of United States Patent for Galectin-3 Testing in Heart Failure
BG Medicine exercises over-allotment option and closing of IPO
BG Medicine Announces Pricing of Initial Public Offering at NASDAQ
BG Medicine Announces Nationwide Availability of Galectin-3 Testing Service through LabCorp
BG Medicine and Siemens Healthcare Diagnostics to Develop Galectin-3 Test
Inverness Medical and BG MEDICINE to Develop Galectin-3 Test for Inverness' Triage® Meter
BG Medicine and Abbott to Develop Galectin-3 Test for the i-STAT® System
BG MEDICINE files Registration Statement for proposed Initial Public Offering at NASDAQ
BG Medicine Announces Receipt Of CE Mark For Its Galectin-3 Blood Test
BG MEDICINE and Abbott announce a development and commercialization agreement for galectin-3 biomark
BG MEDICINE and Humana Enroll More Than 6,800 Participants in BioImage Study
BG Medicine Inc. launches Galectin-3 Website and Commences Galectin-3 Assay Service
BG MEDICINE Appoints Doug White as Executive Vice President & General Manager, Diagnostics
BG MEDICINE Announces Publication of Biomarker Signature of Atherosclerotic Plaque Rupture
BG Medicine Closes $40 Million in Series D Financing
BG Medicine announces collaboration with Takeda to Discover Biomarkers of High-Risk Atherosclerotic
BG Medicine and Copenhagen General Population Study Initiate Biomarker Discovery
BG Medicine Acquires Exclusive Commercial Rights to Biomarker of Vascular Plaque Rupture