Venture&Growth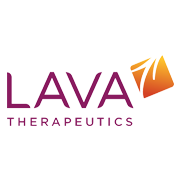 Location
Utrecht, The Netherlands
Antibody Therapeutics
Since: 2018
Venture&Growth
Dutch Therapeutics company developing antibody-based therapy to treat cancer.
Lava Therapeutics develops unique antibody-based therapeutics, which engage and activate a unique subset of immune cells (gammadelta T-cells) that can destroy tumor cells. Gilde Healthcare led the company´s first institutional financing round in 2018 and remains the largest shareholder in the company. Gilde invested because of Lava Therapeutics´ differentiated platform, which was built on a strong scientific background and is supported by an experienced team.
Lava Therapeutics has the potential to address a variety of hematological and solid tumors with high unmet medical needs. The company has demonstrated promising efficacy and safety results across multiple tumor targets in relevant disease models. Lava Therapeutics will initiate clinical studies in cancer patients in 2021. A research and license agreement with Johnson & Johnson is currently ongoing.
Gilde Healthcare helped the company strengthen its leadership team and scientific advisory board and was responsible for Lava Therapeutics' transatlantic expansion with the establishment of a US subsidiary. Prof. Paul Parren, Gilde Healthcare's Operational Partner, also acts as Lava Therapeutics´ Head of R&D.
Steve Hurly, Lava Therapeutics´ CEO, comments "Gilde Healthcare has played an important role in helping Lava achieve its growth strategy. With their hands-on attitude, deep sector knowledge and successful track-record, we were able to leverage the company to key value inflection points in a short period of time and I am looking forward to continuing the collaboration".
More Lava Therapeutics news
Gilde Healthcare portfolio company Lava Therapeutics announces treatment of first patient in Phase1/2a clinical trial
Gilde Healthcare announces successful pricing of Nasdaq IPO of portfolio company, Lava Therapeutics
LAVA Therapeutics Appoints Dr. Kapil Dhingra as Chairman of the Board of Directors in Advance of Lead Program Entering the Clinic
Lava Therapeutics announces $83 million series C financing to advance novel gamma-delta T cell engager programs
Lava Therapeutics announces collaboration with Johnson & Johnson to develop bi-specific gamma-delta T-cell engager therapeutics
Lava Therapeutics appoints immuno-oncology experts James Allison, Ph.D. and Padmanee Sharma, M.D., Ph.D. to advisory board
Gilde Healthcare leads EUR 16M financing round of Dutch immuno-oncology startup LAVA