Private Equity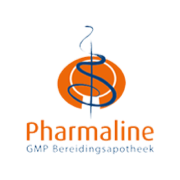 Location
Oldenzaal, The Netherlands
Medical Compounding
Since: 2012
Exit: 2014
Private Equity
Pharmaline is a specialized manufacturer of unregistered pharmacy products. From its headquarters in Oldenzaal, the Netherlands, it operates at the forefront of its market by offering pharmacies the full range of outsourced pharmacy preparations with short delivery times. This allows pharmacies to deliver customized medication to patients within one day.
The company is one of the few Dutch players whose facilities and production processes are structured to comply with the guidelines of the Dutch Health Care Inspectorate (IGZ) and Good Manufacturing Practice (GMP) guidelines. It was the first manufacturer in the Netherlands to offer full cold-chain logistics to pharmacies. It was also the first to include its products in the official price list, enabling pharmacists to order their products in the same way they order regular medicines.
Gilde invested in Pharmaline to finance commercial expansion. The company has grown rapidly and served about 20% of all public pharmacies in the Netherlands at the end of 2013. In 2014 Pharmaline was acquired by an undisclosed strategic competitor.
Gilde invests in Pharmaline