Venture&Growth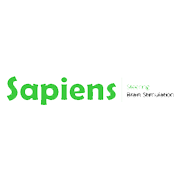 Location
Eindhoven, The Netherlands
Munich, Germany
Deep Brain Stimulation
Since: 2013
Exit: 2015
Venture&Growth
Sapiens is a medical device company leading the way in personalized brain stimulation to treat neurological disorders such as Parkinson's disease.
Deep brain stimulation is an effective and well-established treatment. An implantable device sends electrical impulses to carefully selected parts of the brain to treat the disease. By personalizing these impulses, Sapiens aims to improve the therapeutic effect of deep brain stimulation, shorten the clinical procedure, and improve patient comfort.
Gilde Healthcare has played an active role in the development of the company via its seat on the Board and its subcommittees.
In 2014, Medtronic (NASDAQ: MDT) acquired Sapiens for an all-cash upfront consideration of approximately $200M. Medtronic established a global research and development center for its Neuromodulation business at Sapiens' facility based in Eindhoven (The Netherlands).
Gilde Healthcare realizes sixth exit in 12 months