Venture&Growth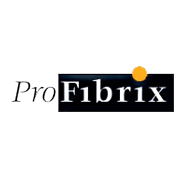 Location
Leiden, The Netherlands
Seatle (WA), USA
Venture&Growth
ProFibrix has developed Fibrocaps™, a new tissue sealant that stops acute and severe bleeding during surgery or due to trauma injury.
Fibrocaps™ is ready-to-use and can be applied in various ways, including in sprays or bandages. Fibrocaps™ has successfully been tested and will be launched after approval in the United States and Europe, which is expected in 2015. Annual peak revenues of Fibrocaps™ are expected to surpass $300 million.
Gilde acted as lead investor in its largest financing round. The company has since strengthened the organization, advanced its product pipeline, and clinically validated Fibrocaps™. The company was acquired by The Medicines Company (NASDAQ: MDCO) in 2013.
Profibrix is located in Leiden, the Netherlands, and Seattle, Washington.
Succesful exit Gilde following sale of participation in Dutch biopharmaceutical company ProFibrix
The Medicines Company Signs Agreement to Acquire ProFibrix
ProFibrix Completes Patient Enrolment in Pivotal Phase III with FibrocapsTM and Reports Positive
ProFibrix Enrolls First Patients in Pivotal Phase III Study with Fibrocaps
ProFibrix Achieved All Primary and Secondary Endpoints in US Phase II Study with Fibrocaps™
ProFibrix US Phase II Study with Fibrocaps™ Meets All Primary and Secondary Endpoints
Profibrix successfully concludes Phase II clinical trial with Fibrocaps in liver resection surgery
ProFibrix Phase II with FibrocapsTM Meets Primary Endpoint – On Track for Phase III in 2012
ProFibrix Completes Enrollment of Phase II Studies with Lead Hemostasis Product Fibrocaps™
ProFibrix Completes Enrollment of Phase II Study with Fibrocaps
Profibrix Raises EUR 15 Million
Profibrix initiates phase II with lead hemostasis product Fibrocaps in US and Europe
PROFIBRIX and CSL Behring Enter into Fibrinogen and Thrombin Supply Agreement
ProFibrix Reports Phase II Results of Hemostasis Product Fibrocaps(TM)
Gilde Healthcare Partners leads EUR 8 million series B financing in Profibrix B.V.