Venture&Growth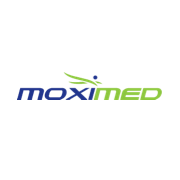 Location
Hayward (CA), USA
Zürich, Switzerland
Knee Replacing Implant
Since: 2011
Venture&Growth
Moximed is commercializing the KineSpring®, a medical implant for patients suffering from osteoarthritis of the knee.
Osteoarthritis is the most common form of arthritis and affects an estimated 150 million people worldwide. The KineSpring® is designed to unload excess weight on the knee. It is therefore suited for a growing population of patients that are too young to receive knee replacement surgery. To date, over 600 patients have received a KineSpring® implant.
After Gilde invested in Moximed, the company started to commercialize its products in Europe and established a multinational user-base. It has further initiated clinical studies for market registration in the US and optimized the implant, procedure and surgical instruments. Moximed is based in Hayward, California.
Moximed Closes Oversubscribed $50MM Financing Round
Moximed: First Patient Treated in US Study of Atlas® System for Unicompartmental Knee Osteoarthritis
Moximed's Atlas™ Knee System Improves Pain Scores and Returns Function to Pre-Arthroplasty Patients with Medial Knee Osteoarthritis
Moximed Announces CE Mark and First Commercial Use of Atlas Knee System
Moximed closes $33 million financing round
Moximed Completes Enrollment of KineSpring System US SOAR Study in Patients with Knee Osteoarthritis
Moximed Initiates US Clinical Study with KineSpring® System in Patients with Knee Osteoarthritis
Moximed's Implantable Knee Spring Successfully Reduces Pain and Quickly Returns Normal Function
Gilde Healthcare Partners invests in Moximed, Inc.