Venture&Growth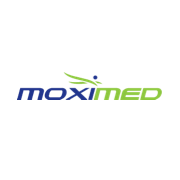 Location
Hayward (CA), USA
Zürich, Switzerland
Knee Replacing Implant
Since: 2011
Venture&Growth
US-based MedTech company providing a medical implant to patients suffering from osteoarthritis of the knee.
Moximed is commercializing the KineSpring®, a medical implant for patients suffering from osteoarthritis of the knee. Osteoarthritis is the most common form of arthritis and affects an estimated 150 million people worldwide. The KineSpring® is designed to unload excess weight on the knee. It is therefore suited for a growing population of patients that are too young to receive knee replacement surgery. To date, over 600 patients have received a KineSpring® implant.
After Gilde invested in Moximed, the company started to commercialize its products in Europe and established a multinational user-base. It has further initiated clinical studies for market registration in the US and optimized the implant, procedure and surgical instruments. Moximed is based in Hayward, California.
Gilde Healthcare portfolio company Moximed's MISHA™ Knee System Achieves Superiority of Primary Endpoint in Pivotal Study
Gilde Healthcare company Moximed raises $40 Million to advance world's first Implantable Shock Absorber for Knee Osteoarthritis
Moximed Closes Oversubscribed $50MM Financing Round
Moximed: First Patient Treated in US Study of Atlas® System for Unicompartmental Knee Osteoarthritis
Moximed's Atlas™ Knee System Improves Pain Scores and Returns Function to Pre-Arthroplasty Patients with Medial Knee Osteoarthritis
Moximed Announces CE Mark and First Commercial Use of Atlas Knee System
Moximed closes $33 million financing round
Moximed Completes Enrollment of KineSpring System US SOAR Study in Patients with Knee Osteoarthritis
Moximed Initiates US Clinical Study with KineSpring® System in Patients with Knee Osteoarthritis
Moximed's Implantable Knee Spring Successfully Reduces Pain and Quickly Returns Normal Function
Gilde Healthcare Partners invests in Moximed, Inc.