Venture&Growth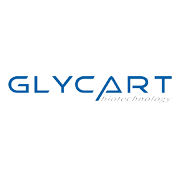 Location
Zurich, Switzerland
Antibody therapy
Since: 2003
Exit: 2005
Venture&Growth
GlycArt was developing a new generation of antibody products with increased efficacy. These antibodies can be used as drugs for cancer.
Gilde co-led the first financing round when GlycArt was an academic start-up from ETH Zurich University. The company has since strengthened and validated its technology, initiated commercial collaborations with pharmaceutical companies and prioritized in-house product development.
Roche acquired GlycArt from Gilde in 2005. Glycart has since become an exemplary self-directed unit within Roche. In 2013, its lead product, GAZYVA® (obinutuzumab) to treat chronic lymphocytic leukemia was approved by the US Food and Drug Administration.
Roche Glycart AG is located in Schlieren (Switzerland).
Continue reading on Roche.com: Glycoengineering