Venture&Growth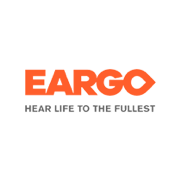 Location
Mountain View (CA), USA
Direct-to-Consumer, virtually invisible hearing aid
Since: 2020
Venture&Growth
US-based MedTech company selling hearing aid solutions to patients suffering from hearing loss.
Eargo (San Jose, Californië) is a direct-to-consumer medical device company that sells virtually invisible hearing aids designed for people with mild to severe high-frequency hearing loss. Eargo is dedicated to improving access to high quality hearing aids through an innovative, completely digital business model that enables lower cost relative to traditional hearing aids. Their devices are small, comfortable, and easy to use, with a rechargeable battery, streamlined mobile app, and team of on demand licensed hearing professionals.
The company was founded in 2010 to better address the large population of hearing loss patients who were unsatisfied with the traditional solutions, and they have continued to develop revolutionary consumer-centric technology. Gilde invested in Eargo in 2020 to support the company's continued commercial growth and innovation. Eargo is publicly listed on the NASDAQ and trades under the ticker symbol EAR.
Eargo, Inc. announces pricing of Initial Public Offering
Gilde Healthcare Partners co-leads $71 million financing round in hearing aid manufacturer Eargo