Venture&Growth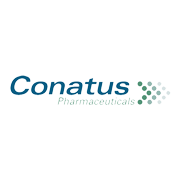 Location
San Diego (CA), USA
Inflammation and Liver Disease
Since: 2006
Exit: 2013
Venture&Growth
Conatus Pharmaceuticals is a biotechnology company that develops and commercializes new medicines for liver disease.
Gilde participated in the first financing round. The company has since in-licensed and successfully advanced the clinical development of its lead product Emricasan®, which treats chronic liver disease and its acute exacerbations. With 5.5 million Americans suffering from chronic liver disease or cirrhosis, liver disease is the twelfth leading cause of death in the United States.
The company was successfully listed at NASDAQ (CNAT) through an IPO in 2013.
More Conatus Pharmaceuticals news
Conatus Pharmaceuticals Initiates Phase 2b Trial Targeting Fibrosis in Liver Transplant Recipients
Conatus Pharmaceuticals Extends Liver Disease Reach With Phase 2 NAFLD/NASH Trial
Conatus Pharmaceuticals Updates Development Strategy and 2014 Milestones
Conatus Pharmaceuticals Receives U.S. Orphan Drug Designation for Emricasan for Treatment of Liver
Conatus Pharmaceuticals Initiates Phase 2b Trial in Acute-on-Chronic Liver Failure (ACLF) Patients
Conatus Pharmaceuticals Dosed First Patient in Phase 2 Trial in Severe Alcoholic Hepatitis
Conatus Pharmaceuticals announces IPO at NASDAQ
Conatus Pharmaceuticals Inc. Files Registration Statement for Proposed Initial Public Offering
Conatus Pharmaceuticals – Caspase Inhibitor Enters Clinical Trial in Islet Transplantation as Treatm
Conatus Pharmaceuticals Appoints Dr. Gary Burgess as Senior Vice President and Chief Medical Officer
Conatus Pharmaceuticals completes the second closing of its Series B Private Placement Financing
Conatus Pharmaceuticals presents results from a Phase 2 clinical trial of CTS-1027 in HCV genotype 1
Conatus Pharmaceuticals Will Display Hcv Clinical Trial Data At The International Liver Congress
Conatus Pharmaceuticals Initiates Confirmatory Phase 2 Clinical Trial Of Cts-1027 For The Treatment
Conatus Pharmaceuticals Raises $20 Million
Conatus Pharmaceuticals Completes $20 Million Series B Private Placement Financing
Conatus Pharmaceuticals Acquires Pfizer's Idun Subsidiary
Conatus Pharmaceuticals Initiates a Second Phase 2 Clinical Trial for the Treatment of Hepatitis
Conatus Pharmaceuticals Appoints Anthony W. Fox, MD, Ph.D., as Chief Medical Officer