Venture&Growth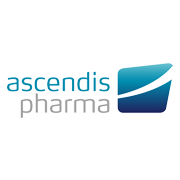 Location
Copenhagen, Denmark
Palo Alto (CA), USA
Drug Development
Since: 2007
Exit: 2015
Venture&Growth
Ascendis Pharma is a pharmaceutical company developing improved, patentable versions of high-value drugs. The company's proprietary TransCon technology is used to generate drug candidates that are more effective and have lower risk than existing drugs, and have new patent life.
Gilde co-led the first financing round. The company has since advanced its once-weekly TransCon human growth hormone for the treatment of growth hormone deficiency into phase 3 and TransCon PTH for Hypoparathyroidism and TransCon CNP for Achondropasia into phase
2. It also entered into multi-product collaborations with Sanofi in diabetes and Genentech in ophthalmology.
Ascendis Pharma A/S (Nasdaq: ASND) completed its of its initial public offering on NASDAQ in January 2015 and is located in both Copenhagen, Denmark, and Palo Alto, California.
More Ascendis Pharma news
Gilde Healthcare company Ascendis Pharma A/S Announces Upsized Initial Public Offering at NASDAQ
Ascendis Pharma reports positive Phase 2 results
Ascendis signs Global Agreement with Sanofi-aventis in Diabetes
Ascendis Pharma initiates Phase 2 clinical study of ACP-001, a once-weekly human growth hormone