Venture&Growth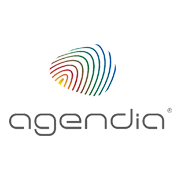 Location
Amsterdam, The Netherlands
Molecular Cancer Diagnostics
Since: 2004
Venture&Growth
Agendia markets a range of services to diagnose cancer. Agendia's diagnostic tests predict the outcome of a common cancer treatment and help physicians to customize treatment plans. The company is at the forefront of personalized medicine.
The company's lead test, MammaPrint®, is the first multi-gene expression test to receive market clearance by the US Food and Drug Administration. MammaPrint® is sold in Europe, the United States, South America and Asia. The test is reimbursed by all major US insurance companies.
Gilde led the first financing round after Agendia was spun out from the Dutch Cancer Institute and backed the company through all its subsequent rounds of financing. As lead investor and through its representation on the board, Gilde has actively supported Agendia's transition from research company to fully commercial organization.
Agendia's MammaPrint® Recommended by ASCO Breast Cancer Guideline in Focused Update Based on Landmark MINDACT Trial Data
Agendia's MammaPrint® recommended by the 2017 St. Gallen International Breast Cancer Guidelines in significant update
Agendia's MammaPrint® Now Included in Blue Shield of California Coverage for Breast Cancer Patients
Agendia's MammaPrint® First and Only Genomic Test to Receive Level 1A Clinical Utility Evidence for Chemotherapy Benefit in Early Breast Cancer Patients
Agendia announces companion diagnostics agreement with Daiichi Sankyo
Agendia – 'High Risk' Breast Cancer Patients with Unusual Hormone Receptors May Be Undertreated
Agendia Appoints Peter W. Schineller as Chief Commercial Officer
Agendia Reports More Than 20,000 MammaPrint Breast Cancer Recurrence Results
Agendia: Study Shows Half of Early-Stage Breast Cancer Patients May Safely Avoid Chemotherapy
Agendia announces discovery of a gene signature that predicts response to a broad range of cancer
Agendia raises $65 million in a private financing round
Agendia Signs Contract with Blue Shield of California
Agendia Announces Completion of Patient Recruitment for International MINDACT Study
Agendia – International St. Gallen Expert Panel Highlights Importance of Molecular Subtyping
Agendia announces details of its planned IPO on NYSE Euronext Amsterdam
Agendia announces colorectal cancer collaboration with Astrazeneca and The Netherlands
Agendia Establishes Contract with Humana To Cover MammaPrint
AGENDIA and Ferrer inCode Expand MammaPrint(r) Distribution Agreement to Latin America
AGENDIA to Play Pivotal Role in ISPY-2 Trial for Breast Cancer, 12 Cancer Drugs Tested
AGENDIA – FDA Broadens Clearance for MammaPrint
Agendia raises EUR 16.6 million (USD 23 million) in series E financing
Agendia's Breast Cancer Recurrence Test MammaPrint Included
Agendia Opens CLIA-Registered U.S. Genomics Laboratory Agendia Increases U.S. Footprint
AGENDIA Appoints Seasoned Diagnostics Executive Albert A. Luderer to Supervisory Board
AGENDIA Publishes Direct Evidence That MammaPrint Predicts Benefit of Chemotherapy in Breast Cancer
Agendia's MammaPrint® Predicts Response to Neoadjuvant Chemotherapy in Breast Cancer
Agendia Presents Compelling Data at the 2008 San Antonio Breast Cancer Symposium
Agendia's MammaPrint(R) Included in 2008 Dutch Institute for Healthcare Improvement CBO Guidelines
Agendia Launches TargetPrint for Breast Cancer Patients
AGENDIA and FERRER announces exclusive agreement for sales of cancer diagnostic services in four maj
Agendia's lead product MammaPrint® receives important award from Innovation Platform