Venture&Growth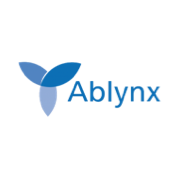 Antibody Therapeutics
Since: 2002
Exit: 2007
Venture&Growth
Belgian Therapeutics company developing drugs based on Nanobodies.
Ablynx is a biopharmaceutical company engaged in the development of Nanobodies, proprietary therapeutic proteins based on single-domain antibody fragments, which combine the advantages of conventional antibody drugs with some of the features of small-molecule drugs.
Ablynx has more than 45 proprietary and partnered programmes in development in various therapeutic areas including inflammation, haematology, immuno-oncology, oncology and respiratory disease. Gilde was one of the founding investors after Ablynx was spun out from the Flemish Institute of Biotechnology (VIB). It also supported the company through all its subsequent financing rounds including at IPO.
In 2007, Ablynx successfully listed at Euronext Brussels (ABLX). In 2018, Sanofi acquired Ablynx for EUR 3.9 billion.