Private Equity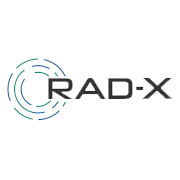 Diagnostic imaging centers
Since: 2016
Private Equity
RAD-x is one of the leading European diagnostic imaging practice operators focusing on Germany and Switzerland. RAD-x grows by acquiring successful diagnostic imaging centers whose radiologists are looking for a solution for their succession and who will continue operating their practice in the collective RAD-x network.
Since its inception in 2016 and partnership with the first diagnostic imaging center, RAD-x has successfully grown to a leading operator with 13 sites, 80 doctors and 500 staff across Germany and Switzerland. RAD-x has invested strongly in the practices that have joined its network: e.g in Geneva, RAD-x supported and executed the move of one its sites to a brand-new location with the latest MRI and CT equipment. In Bonn, RAD-x enabled the installation of the latest model PET/ CT, making the site one of the few in Germany to offer these high-quality nuclear medicine services. Furthermore, RAD-x supports best practices sharing across its centers and assists the practices with general management services including digitalization, procurement, finance, recruitment, hospital partnerships and site development. Finally, RAD-x offers teleradiology services to support hospitals and diagnostic imaging groups with overload and emergency diagnostic services.
Gilde Healthcare invested in and, together with the founders, set-up RAD-x in 2016. We strongly adhere to RAD-x' vision of providing high quality and efficient patient-care by combining the forces of strong diagnostic imaging practices, exchanging best practices across centers, investments in people and equipment and centralizing non-core processes. Recently we have increased our investment in RAD-x to support its growth in the coming years.
Martin Hardens (RAD-x CEO): "Gilde Healthcare have been very good partners for us: their rigorous approach combined with a deep understanding of international healthcare markets has been invaluable in our development."
RAD-x adds Medizin Center Bonn to its fast growing diagnostic imaging platform
RAD-x adds Radiologisches Zentrum Lahnstein (RZL) to its group
RAD-x continues German expansion
RAD-x continues Buy & Build with acquisition of Swiss Medical Imaging Centers
Gilde Healthcare's Buy & Build platform RAD-x acquires medical imaging group to initiate European expansion