Private Equity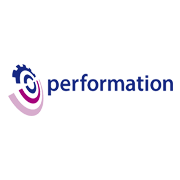 Location
Bilthoven, The Netherlands
Business Intelligence
Since: 2017
Private Equity
Performation is a provider of healthcare specific business intelligence solutions. Its software products enable clients to monitor costs, processes and quality, plan capacity, remunerate physicians and manage their pool of valuable data. The company supports clients in taking well-informed decisions that contribute to the delivery of high quality and effective care. With over a hundred enthusiastic consultants and business intelligence experts, Performation is a leading player in the Dutch market.
Gilde Healthcare invested in Performation in 2017 to facilitate the expansion of the company's service and product portfolio. Gilde believes that data play an important role in driving performance of hospitals and Performation has the most advanced service offering.
Gilde actively supported Performation with the acquisition of several smaller business intelligence providers. The Gilde team also accelerated new product development and supported the company in further professionalizing their internal organization. Performation has realized significant growth both in clients and revenue. Its software products enabled clients to manage their hospital business cost efficiently while improving their level of care.
"Gilde has been an essential support in driving our business forward. Gilde's added value goes beyond providing capital. They sit down together with us as management team to discuss items at hand and provide us with concrete solutions, based on a thorough understanding of the dynamic healthcare space," comments Huub Deterd, CEO at Performation. "Gilde are not the spreadsheet investors you sometimes read about but are true partners. They know our personnel and understand our business."
"We truly believe that data will make the difference for hospitals in getting from good to great. Data is abundantly available in hospitals, but it is mostly untapped. Performation helps hospitals unlocking the information, to optimize performance and quality of care. This is what attracts us in Performation," says Hugo de Bruin, partner at Gilde Healthcare, "enabling better care at lower cost."
Gilde Healthcare invests in business intelligence for healthcare by acquiring Performation